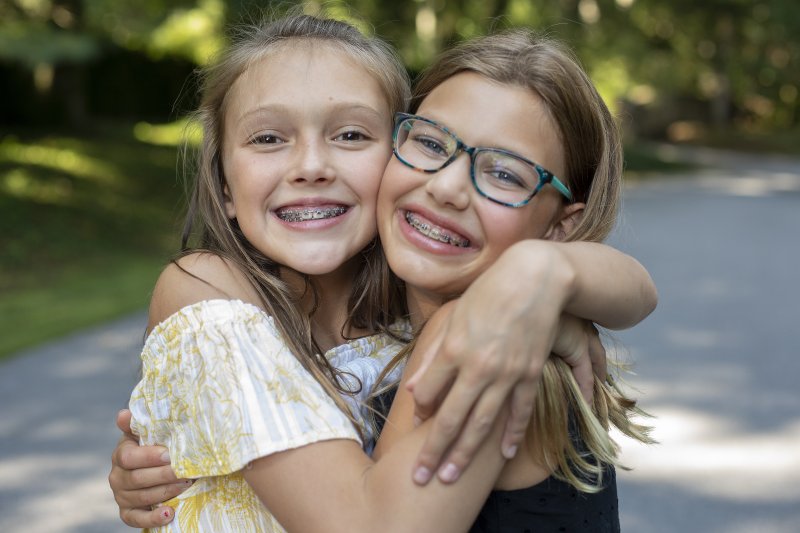 As a parent, getting your child to properly care for their braces can be an uphill battle. However, it's of the utmost importance they prioritize their oral health, otherwise, you'll end up investing more money and time into their orthodontic treatment. Fortunately, introducing your little one to the fun of having braces in New Hampshire can make them thoroughly enjoy caring for their changing smile!
#1. Choose Colorful Bands
The bands used with braces serve an important role in moving their teeth, but they also can be used to express their creativity! Is their favorite holiday coming up? Switch their braces to festive colors! Do they have a school rally just around the corner? Their bands can show off their school spirit! They can also do the color of the rainbow or stay solid with their favorite color. Plus, they can switch it up at every appointment, keeping them constantly thinking of what to do next.
#2. Braces-Friendly Baking
One of the most difficult aspects of treatment for kids is following the list of food restrictions. To prevent it from becoming a fight, focus on the things they can eat with a braces-friendly bake-off! The internet is filled with recipes, like chocolatey brownies and delicious ice cream, that their taste buds will love and their braces can withstand. Plus, you can use the finished result as a reward for brushing and flossing their teeth consistently.
#3. Brushing Dance Party
If your little one is still, in fact, little, then it is important to make the process of caring for their braces as fun as possible. To prevent the routine of brushing and flossing from becoming monotonous, have a brushing dance party to kick off and wrap up their day! Create a special playlist of songs or Youtube videos for them to enjoy for the two full minutes it takes to brush their teeth properly. That way, their oral hygiene routine is something they can look forward to.
Starting treatment early is a great way to straighten your child's smile while simultaneously preventing orthodontic issues from developing. Fortunately, you can make their treatment effective and fun with the above tips!
About the Practice
At Simply Orthodontics, your smile is in the expert hands of Dr. Cale Forgues and Dr. Sam Alkhoury. Dr. Forgues attended dental school at Midwestern University before obtaining his certificate in orthodontics. He also has two master's degrees and is a member of multiple professional organizations, including the American Academy of Orthodontics. Dr. Alkhoury, on the other hand, has nearly three decades of experience in the dental field! He loves building relationships with each of his patients and helping them achieve their dream smile. So, if you or a loved one is interested in braces, visit their website.