Orthodontic Services – Derry, NH · Hudson, NH
Treatments Under One Roof For Your Convenience
Orthodontics shouldn't be complicated or convoluted. Instead, it should be simple and straightforward—at least that's what our orthodontists think! Whether you're a parent whose child is in need of specialized treatment, or you just want to straighten your teeth and create a healthier bite, we make the process easy at Simply Orthodontics Derry. Our orthodontic office provides traditional braces, clear/ceramic braces, adult orthodontics, Invisalign®, dentofacial orthopedics, urgent care and more, so don't wait to give us a call to get started with orthodontic services in Derry, NH!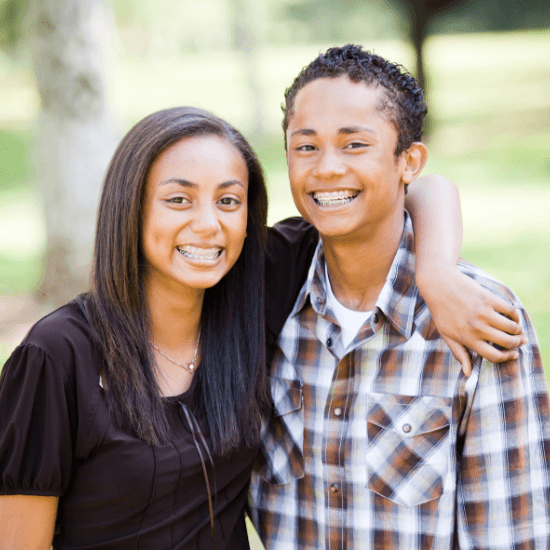 Traditional Braces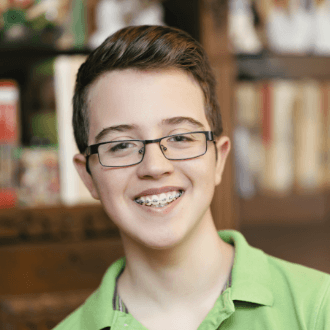 For decades, traditional braces have been one of the most effective treatment options for resolving misaligned bites, severe overcrowding, gaps in front teeth, and other concerns. This option uses many metal brackets which are bonded to each tooth, including the molars. This way, an archwire can be threaded through them for routine tightenings. Overall, traditional metal braces show the most promise for severe oral complications and long-term results.
Learn About Traditional Braces
Invisalign Clear Aligners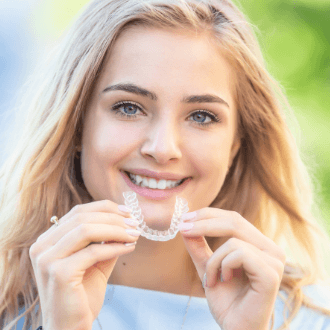 Our orthodontic office is happy to offer Invisalign clear aligners if you simply cannot have any metal materials in your mouth whatsoever during orthodontic treatment. Invisalign uses a series of clear plastic trays, all of which are worn over the course of 12 to 18 months. Each pair of aligners is worn for about 22 hours per day. After two weeks have passed, all you have to do is move on to the next pair in your series until you have worn every single pair. The trays are easy to remove, which means it's easy to enjoy the foods you love! This treatment is most ideal for those with mild to moderate levels of misalignment.
Clear/Ceramic Braces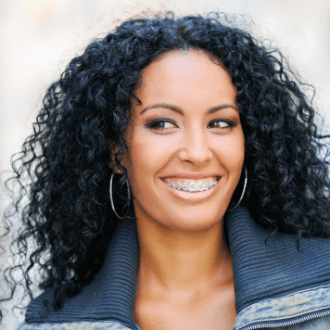 Braces can be much less visible if they're made of ceramic and transparent materials. With clear braces, you can straighten your smile while feeling confident day-to-day about your appearance. They're ideal for image-conscious teens and adults. We can let you know whether clear braces would be a good option for you or your child when you come to see us for a consultation.
Self-Ligating Braces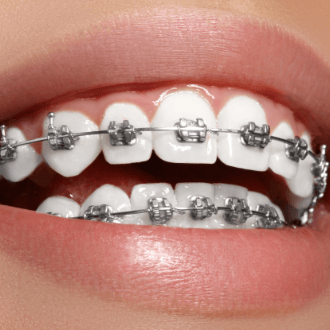 If you want to hide your orthodontic treatment, you'll love hearing about self-ligating braces! They are fitted almost exactly like traditional braces are, but they maintain one key difference. For one, they come equipped with a sliding mechanism that attaches the wires to the brackets. This allows them to move naturally with teeth and ensure a more comfortable realignment experience. Self-ligating braces also require less time to shift teeth and don't sacrifice results in the process. Finally, you can expect less discomfort compared to traditional tightenings with braces and a lower risk of enamel being eroded during treatment.
Learn About Self-Ligating Braces
Pediatric Orthodontics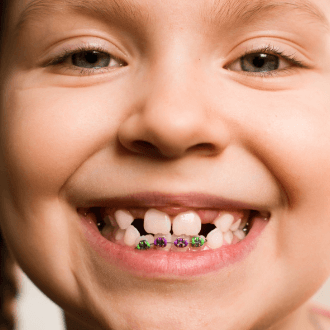 Is your child between the ages of six and nine? If so, now is the time to bring them in for an orthodontic examination as they may need treatment to improve the development of their jaw. Pediatric orthodontics can also work to create room for their permanent teeth to erupt. In addition, treatment can improve the relationship between their upper and lower arches. In pediatric orthodontics, we use expanders, growth appliances, and partial braces. Keep in mind that we only recommend these appliances when baby teeth have fully erupted and started the process of making room for permanent teeth.
Learn About Pediatric Orthodontics
Adult Orthodontics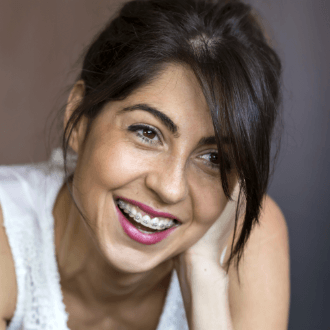 It may surprise you, but did you know that one in four orthodontic patients is actually an adult? It's certainly not surprising to the Simply Orthodontics Derry team, which serves adults day in and day out. Whether you need traditional braces, clear aligners from Invisalign, or another treatment option to address current problems or relapses from a treatment in the past, we want to help you straighten your crooked teeth. Our orthodontic office is always prepared to help you narrow your decisions down to an option that balances your needs and lifestyle.
Learn About Adult Orthodontics
Orthodontic Appliances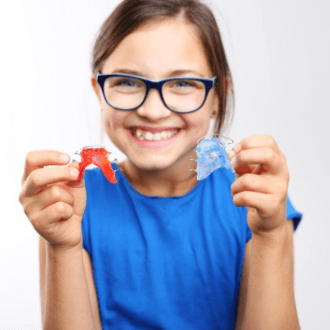 When we talk about orthodontic appliances, we're talking about options like retainers that are worn after the traditional braces come off. We're also referring to expanders, which work to widen the hard palate and create additional room for adult teeth to erupt. Fixed retainers are also used, depending on your needs and preferences. No matter which appliance it is you need, we'll go over their functions in greater detail and answer your questions accordingly.
Learn About Orthodontic Appliances
Dentofacial Orthopedics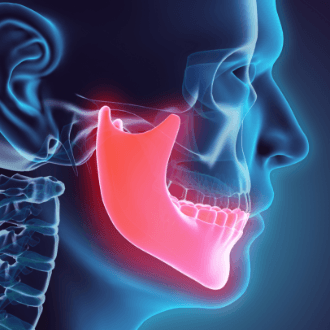 One of the lesser known specialties of orthodontics, dentofacial orthopedics works to realign the teeth and the dental arches, specifically the maxilla and the mandible. Orthodontists have the ability to influence the way the facial bones grow and not just shift the position of teeth. For example, children with a misaligned jaw can largely benefit from a dentofacial orthopedic device and prevent complications later in their oral development. This can be done with a palate expander, headgear, or lower jaw expander.