Traditional Braces – Derry, NH
Achieve a Straighter Smile and Even Bite
When you need to treat crooked teeth, malocclusions (or uneven bites) and overcrowding, traditional braces have been the go-to standard. They have been around as a concept for centuries, but Simply Orthodontics Derry as well as many other orthodontists have been proving their effectiveness for a very long time. We're proud to be able to help families and individuals prevent severe oral complications later in life. If your child needs to solve misalignment, overbites, or another issue, please call our orthodontic office today for traditional braces in Derry, NH!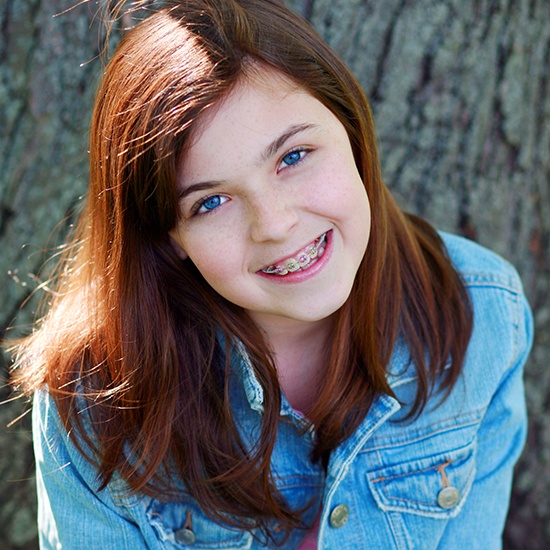 Expectations for Traditional Metal Braces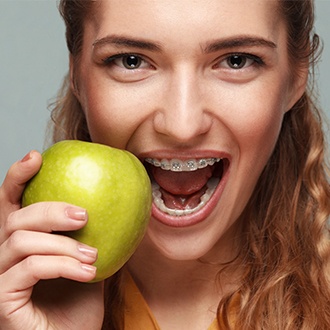 During your comprehensive exam, we'll check all the structures of your mouth and confirm if any orthodontic issues are present. This will help us determine if metal braces are the most ideal treatment for your case. If so, we'll schedule you for a later appointment to have the brackets and wires attached to your teeth. Prior to placing them, we'll perform a very detailed cleaning and dry your enamel completely. Then, we'll place bonding material so the brackets stay in place for many months to come. Next, an archwire is threaded through each bracket and then trimmed so no excess wire is present. Finally, a series of small elastic bands are wrapped around each bracket. You can customize the color of these bands any way you'd like.
Treatment Length for Traditional Braces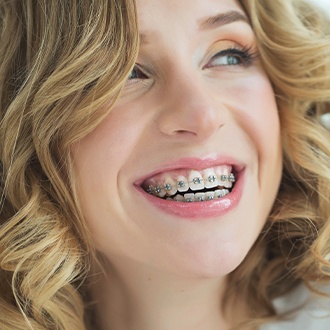 The length of your orthodontic treatment will vary depending on the severity of your dental issues. The amount of room available for teeth to shift as well as the distance your teeth need to travel are two of the most important factors we consider as they determine the success of your treatment. Additionally, good at-home oral hygiene and following your orthodontist's instructions is essential. You will likely wear the braces for one to three years as this is often the case for most patients. After the braces come off, a retainer must be worn for at least 12 months so that teeth do not shift back.
How to Know if Traditional Braces are for You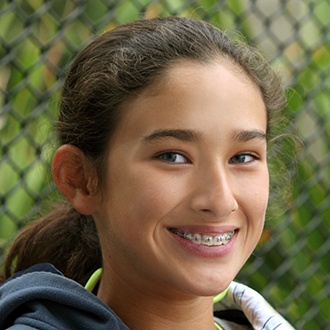 We will determine if your child needs to have braces during their comprehensive exam. One of our highly trained orthodontists will provide you with a recommendation based on how severe your dental issues actually are. Whether it's crooked and misaligned teeth or uneven bites or rotated teeth, we can fix them using traditional braces. However, if your case is more mild, we may recommend treatment that does not require as much time or as much of a commitment to complete. We're happy to discuss these different options in greater detail based on what will best help your oral health and meet your personal preferences.
Understanding the Cost of Traditional Braces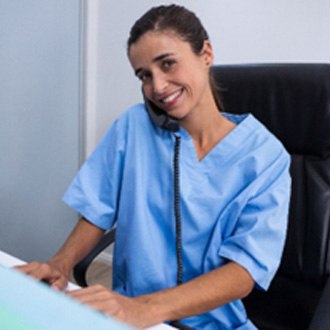 Although it isn't the only factor that goes into your decision, the cost is something that will naturally influence whether or not you get braces. Unfortunately, many patients are hesitant to even ask because they assume that it's too expensive. Don't worry – that's not the case! Our team at Simply Orthodontics doesn't just do our best to make understanding the cost simple, but we also offer several financial solutions to help you get the treatment you want at a price you can afford.
Factors That Affect the Cost of Traditional Braces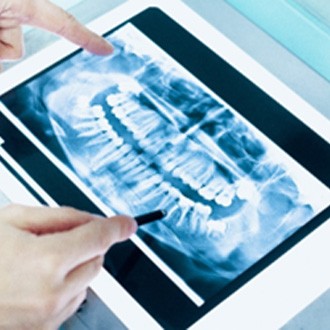 While braces may look the same, each treatment plan is completely customized to each patient. Before providing you with the cost, we will need to review a few important factors, including:
How severe your misalignment is
If you need one or both arches of teeth corrected
The length of your orthodontic treatment
If elastic bands, headgear, or space maintainers are needed
How many follow-up appointments are needed
Your age
Professional Braces vs. "DIY" Braces: Which Costs More?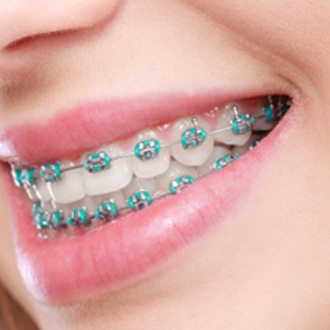 Jumping straight to the point, "DIY" braces are not cheaper than professional braces when you consider both the short and long-term investment. That's because the DIY route skips essential steps, like the initial exam. This can result in complications down the line, including worsened misalignment, which can be costly to correct. Therefore, it's best to start with professional braces; it's the best choice for your smile and wallet every time.
Does Dental Insurance Cover Braces?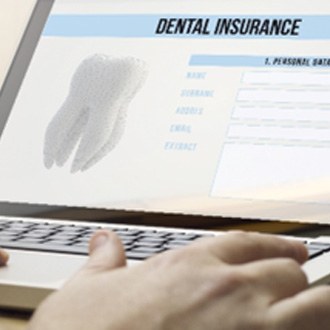 There are some cases where dental insurance covers a portion of the cost of braces. If you are unsure if your benefits will cover your orthodontic treatment, don't hesitate to get in touch with our team so we can help. As an insurance-friendly orthodontic office, we can help you understand the fine print on your plan, discuss your benefits in detail, and file the claims on your behalf. Every step of the way, we will do what we can to make the process as simple as possible.
Options for Making Braces Affordable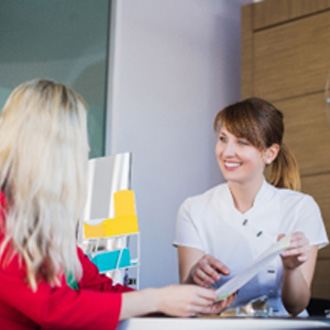 Of course, dental insurance isn't your only option. Our team is also proud to offer specials, like a free orthodontic consultation and retainers for life with our preferred plan. Plus, our patients can enjoy low monthly payment plans with Lending Point. If you'd like to learn more about any of these financial solutions or the cost of traditional braces, get in touch with us today!
Traditional Braces FAQs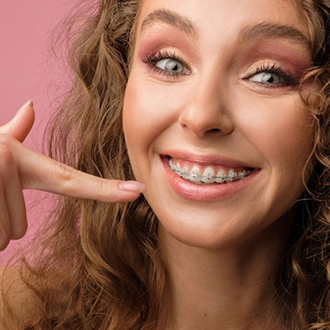 Here at Simply Orthodontics, we recognize that you might have some questions about traditional braces you'd like answered before you're ready to commit to the treatment. That's why we've gathered some of the most frequently asked questions that we received about braces to help you put your doubts to rest! If you have any other questions, comments or concerns about traditional braces that aren't listed below or you'd like to arrange a consultation to see if you or a loved one might benefit from wearing braces, feel free to contact us today for additional information.
Do Traditional Braces Hurt?
You'll be happy to hear that braces do not cause any outright pain; however, they are known to cause some minor discomfort as your mouth adjusts to wearing them. This soreness usually lasts for about a week or two and can easily be managed with over-the-counter pain relievers, cold compresses and adjusting your diet to include solely chilled and/or soft foods. Sometimes, the braces can also rub against the soft tissues of your mouth and cause irritation, but this can often be managed with orthodontic/dental wax. In any case, if you're experiencing unrelenting pain associated with your braces that aren't letting up, contact us right away for assistance!
Can You Whiten Your Teeth While Wearing Braces?
It's generally recommended that you wait until after your orthodontic treatment to whiten your teeth, and there are a few reasons for this. For one, the bleaching solutions used in whitening treatments have difficulty whitening teeth if they are covered by brackets, as would they be unable to whiten teeth that are overlapping. As a result, whitening would lead to uneven shades and an off appearance! However, whitening toothpaste and mouthwashes are mostly fine to use, though their results aren't often very potent.
Am I Too Old to Get Braces?
When most of us think about braces, we picture kids and teens sporting brackets and wires throughout their youth. But did you know that adult patients can also benefit from them as well? However, you'll want to visit us for a consultation beforehand so that we can inspect your situation, determine if you'd benefit from orthodontics, and provide you with an accurate treatment timeline estimate; but rest assured, you're never "too old" to straighten your smile with the help of braces!
What Can You Not Eat with Traditional Braces?
If you've heard of braces, you've probably heard all about the long list of dietary restrictions that accompany the treatment. This is by design; some foods and snacks out there can wreak havoc on your braces if you aren't careful! Try to avoid items that are particularly hard, chewy or sticky, including things like:
Popcorn and hard-shelled nuts
Corn on the cob
Starchy items like potato chips and saltines
Sticky or chewy candy like taffy and caramel
Hard candies like jawbreakers and lollipops
Tough breads, cookies, pretzels, granola bars, etc.
It's also worth noting that chewing gum is discouraged while you have braces, since it can easily become stuck.