Trusted Derry, NH Orthodontist
Learn About Dr. Forgues' Story to Orthodontics
For Dr. Forgues, his favorite part of his job is easy—making people excited to smile! Nothing is more rewarding than taking a patient's braces off, handing them a mirror, and watching their face light up as they see their newly straightened teeth for the first time. He looks forward to providing this same experience for your child, and you can start getting to know him by reading on below.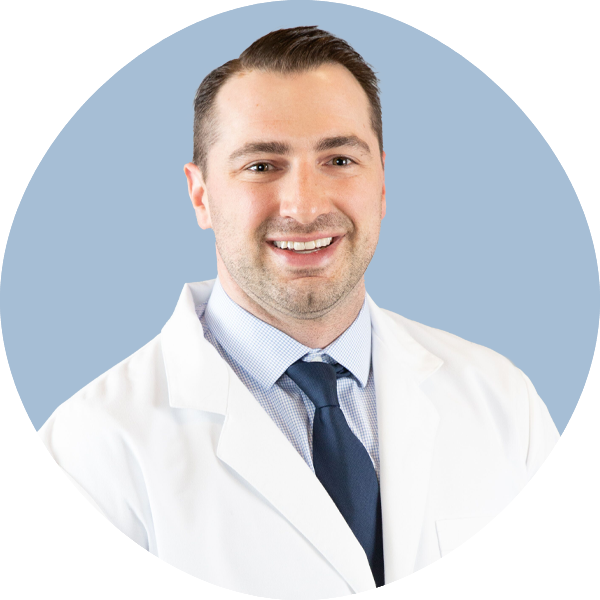 Why He Became an Orthodontist
When Dr. Forgues started to become interested in dentistry, particularly orthodontics, he saw that it was the perfect combination of technical skill and artistry. He enjoyed the idea that he would be able to improve a patient's health and appearance at the same time, and this would have an especially big impact on children. He couldn't be happier with his career choice!
Where He Studied Dentistry & Orthodontics
Originally from Ottawa, Canada, Dr. Forgues actually attended dental school at Midwestern University in Glendale, AZ. After completing his initial dental training, he obtained his certificate in orthodontics and became certified in laser dentistry and Botox treatment for the upper face and bruxism (teeth grinding). He also has two masters degrees, one in biomedical science and another in oral biology. Today, he stays up-to-date with the latest advancements in dentistry thanks to his memberships in the American Dental Association, Academy of Laser Dentistry, and American Academy of Orthodontists.
What He Likes to Do Outside of the Orthodontic Office
When he isn't spending time with his wonderful girlfriend or hiking with his dogs (two Vizslas), Dr. Forgues is an avid sports fan, so you'll often find him playing hockey, soccer, squash, or lacrosse.