Orthodontic Emergencies – Derry & Hudson, NH
Immediate Care When Injuries Arise
When it comes to orthodontic emergencies, you can take comfort in knowing they are quite rare. However, it's also important to understand that unexpected situations can arise that involve broken brackets, loose wires, and prolonged tooth pain. Should this happen to you, it's best to have an orthodontist in New Hampshire who can help. Fortunately, at Simply Orthodontics in Derry and Hudson, we can employ proven techniques and services to address symptoms, minimize pain and treat common emergencies, so you can resume normal activity as quickly as possible.
Below you will find valuable information that details what you should do when handling a common orthodontic emergency at home as well as what you can do to prevent it in the first place. Should you find yourself suddenly faced with a serious injury, contact our office right away.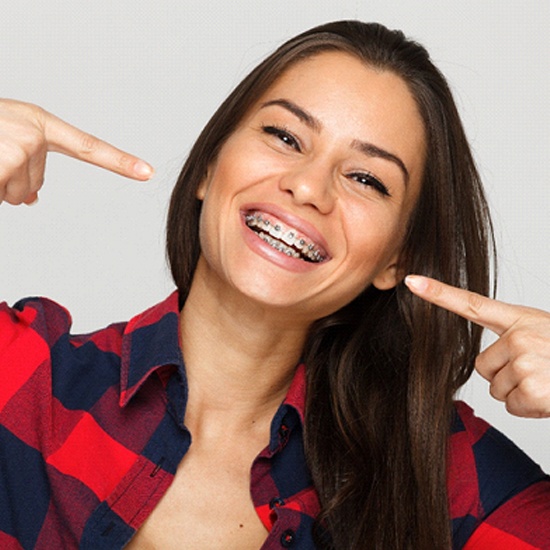 How to Handle Common Orthodontic Emergencies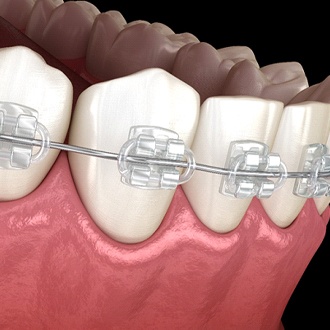 When wearing braces, you understand the importance of maintaining healthy teeth and cleaning your appliances regularly. However, even if you are diligent in your orthodontic care, it is possible to accidentally suffer an injury that involves your metal appliances and/or teeth and gums. In these situations, you should remember to call our office and alert us to the situation as soon as possible. While at home waiting for your appointment, however, you can follow these simple tips to avoid more serious harm to your smile:
Broken/Loose Brackets
If your bracket comes completely off, make sure to retrieve it and bring it with you to your appointment. If it is only partially removed, use a small bit of orthodontic wax to help hold it in place until you reach our office. It is highly unlikely that you will experience any pain or discomfort because of a broken or loose bracket but avoiding necessary care to fix the problem can lead to a delay in treatment.
Poking Wire
A poking wire will leave you will much irritation to your soft tissues. To remedy this problem until you get in to see us, use a Q-tip or pencil eraser to gently move the protruding wire back into place. You might also apply some orthodontic wax to the area to avoid continuous irritation to your cheeks, gums, lips, or tongue.
Broken Retainer
Your retainer will be an important component of your orthodontic treatment, as it helps to keep your newly aligned teeth in place. Should it break, make sure you contact our office immediately. Going too long without wearing your retainer can cause your teeth to shift back toward their original position, essentially undoing months and years of hard work. We will work to have a new one created as soon as possible.
Tooth Pain
While wearing braces of any kind, some level of discomfort is normal. The process of moving your teeth can lead to soreness, but this is often remedied with the help of an over-the-counter pain reliever. However, should you discover that your tooth pain is lasting much longer than necessary or is believed to be the cause of a problem not related to your orthodontic appliances, you may have an infection that needs to be addressed immediately. While waiting to see a member of our team, it is advised that your rinse with warm saltwater and gently floss around the area should you suspect an object is lodged between your teeth.
How to Prevent Orthodontic Emergencies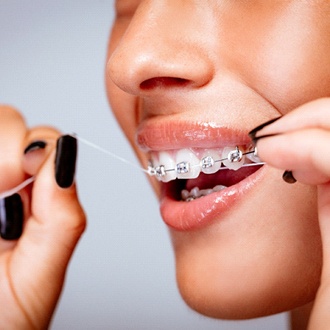 No one wants to experience an orthodontic emergency, which is why our team has compiled some simple tips you can use to take preventive steps to safeguard your smile, such as:
Maintain good oral hygiene by brushing, flossing, and rinsing each day, especially after every meal. This will lower your risk for cavities and gum disease.
Keep your follow-up appointments with our team to ensure your treatment is moving along smoothly with no problems.
Do not use your teeth as tools.
Avoid eating ice or hard foods, and do not bite your nails or chew on pens or pencils.
Wear a mouthguard while playing sports or if you suffer from teeth clenching or grinding at night.