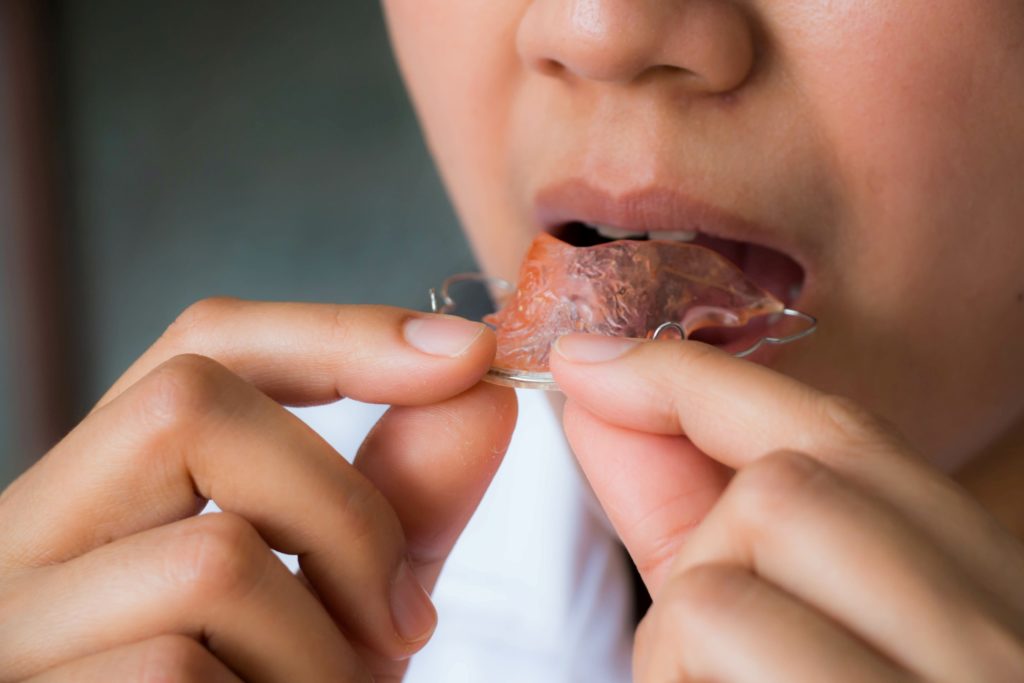 After getting your braces removed, the last thing you want is another orthodontic appliance. As a result, you might feel less motivated to follow your orthodontist's instructions to consistently wear them each night. While it might not seem like it at first, this best practice benefits you in the short and long term! With this in mind, keep reading to learn three reasons why you should wear your retainer.
#1. It Protects Your Investment
Both traditional braces and discreet alternatives like Invisalign require an investment of your time and money. Don't let that go to waste! If you neglect to wear your retainer, your teeth will begin to drift back into their previous positions (which is referred to as "orthodontic relapse"). Oftentimes, this requires re-treatment and an even bigger investment on your part. So, preserve your time and money by wearing your retainer as your orthodontist instructs you to.
#2. It Protects Your Beautiful Smile
As previously mentioned, orthodontic relapse is a phenomenon in which your teeth begin to move back into their previous positions. Sometimes, this can happen within a year of having your braces removed. As such, you might not get to enjoy your beautiful new smile anywhere near as long as you planned to. If that wasn't disappointing enough, an uneven bite can leave you vulnerable to problems like chronic teeth clenching and premature wear. So, it's easy to see how something as simple as wearing your retainer can help protect your beautiful smile in the short and long term!
#3. It Protects Your Oral Health
While crooked and spaced-out teeth have aesthetic drawbacks, they also can negatively impact your oral health. The unique crevices that misaligned teeth create make it difficult to remove plaque, food particles, and other debris efficiently, which increases your chances of developing tooth decay and gum disease. Therefore, keeping your teeth in their perfectly aligned positions with the help of your retainer can significantly benefit the health of your smile too!
While it may seem like an inconvenience at first, wearing your retainer seriously benefits you and your smile. So, don't neglect to wear it! If it chips, has calcium buildup, or no longer fits, then get in touch with your orthodontist so they can give you a replacement one ASAP.
About the Practice
At Simply Orthodontics, patients in Derry, Hudson, and the surrounding communities can turn to our two talented orthodontists, Dr. Mostafavian and Dr. Alkhoury, to achieve their smile goals. In addition to offering a wide range of orthodontic treatments, we also provide our patients with appliances, like retainers. So, whether you need one to preserve your new smile or you want a replacement one since your previous one broke, we can help! To schedule an appointment with our team, you can visit our website or call (603) 437-0331.