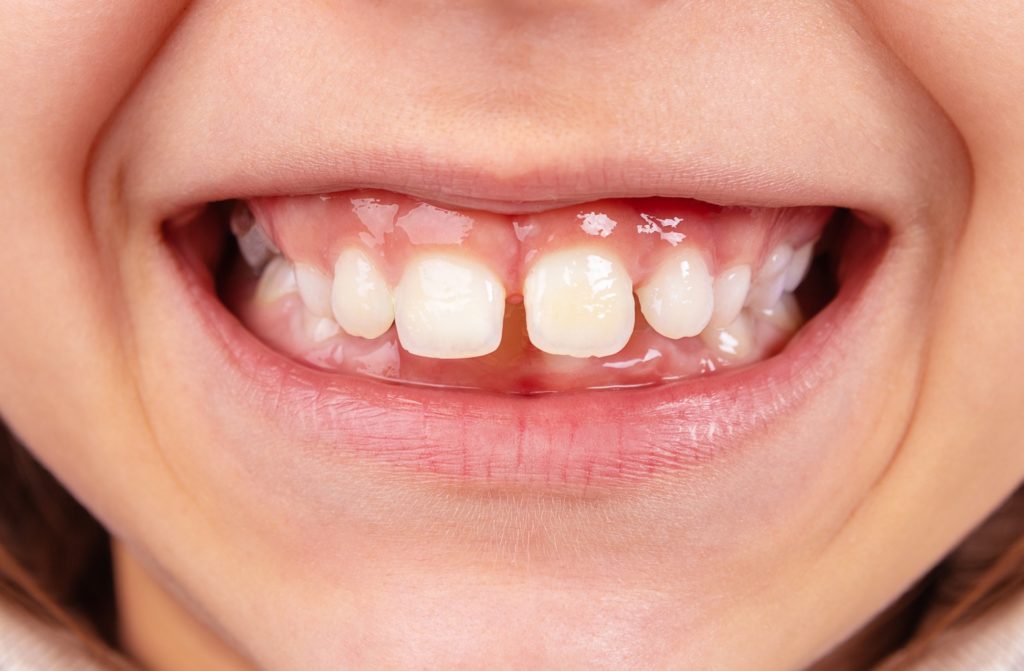 Around the age of seven, you should schedule an appointment for your little one to visit an orthodontist. At this appointment, their orthodontic team will take a look at their teeth, check the development of their jaw, and assess their bite to determine if braces are needed. But what happens if you postpone this treatment? Here's the answer.
Your Child May Have Difficulty Chewing Properly
As you probably know, digestion starts in your mouth. If your child's teeth are gapped, crooked, or otherwise misaligned, then it's not likely that their food is being broken down properly. Quickly, this can result in indigestion and nutritional deficiencies. The good news is that braces can guide their teeth into their properly aligned positions, improving their chewing patterns in the process.
Your Child May Have Trouble Enunciating Clearly
To form words, your tongue makes a series of distinct movements against the back of your teeth. The same goes for your child! So, it's easy to see how misalignment can negatively impact their speaking patterns. This can lower their self-esteem, making them withdraw in the classroom, with friends, and even with close loved ones. Don't worry – orthodontic treatment can gently move their teeth before this becomes a long-term issue.
Your Child May Be Vulnerable to Tooth Decay
Did you know that more than 90% of Americans have had a cavity by their 21st birthday? Therefore, it's safe to say that tooth decay is a prevalent concern among adults and children alike. If your little one has crooked or spaced-out teeth, then it's more difficult for their toothbrush to provide a thorough clean. That's why children struggling with misalignment are more vulnerable to cavities and other oral health concerns. Again, braces can easily correct malocclusion in the early stages, saving their smiles from serious dental damage.
In short, braces are so much more than a cosmetic treatment. By guiding your child's teeth into their properly aligned positions with braces, you can protect their oral health, enhance their speech, and improve their bite simultaneously!
About the Practice
Our team at Simply Orthodontics is proud to have two exceptional orthodontists on-staff, Dr. Mostafavian and Dr. Alkhoury. Together, they are proud to help patients of all ages – from kids to adults – achieve the healthy, happy, and beautiful smiles they deserve. We even offer pediatric orthodontics for children who still have some of their baby teeth! If you want to learn more about the benefits of braces or would like to schedule a consultation to find out if your child needs orthodontic treatment, don't hesitate to visit our website or call (603) 889-1100.