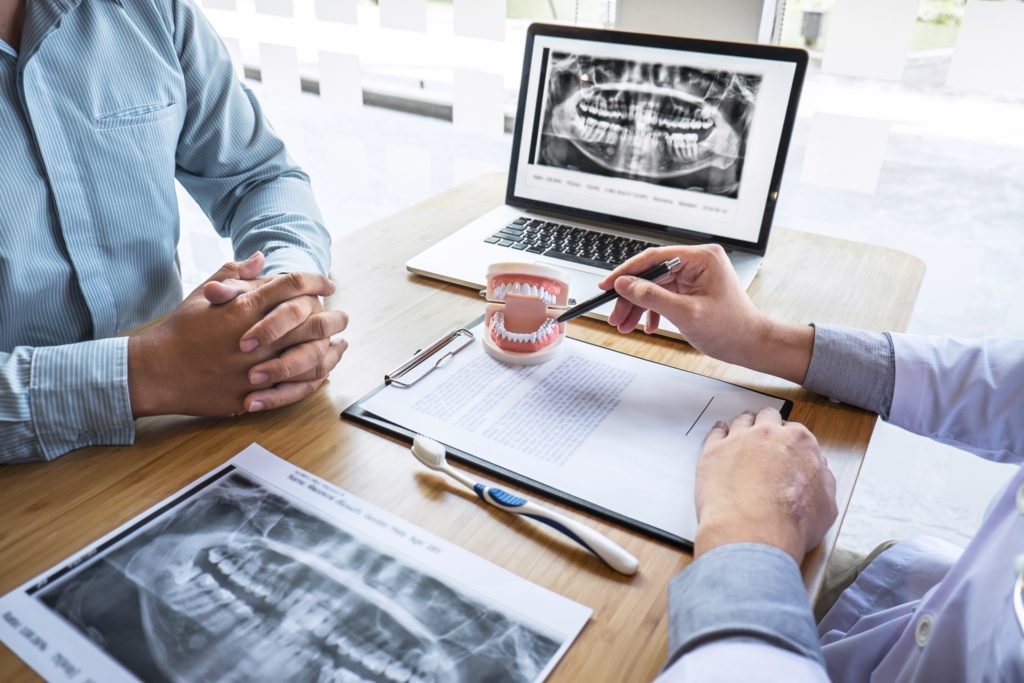 If you have an overbite, you may be wondering if braces are really necessary. After all, isn't orthodontic treatment designed to straighten teeth? In reality, uneven bites are like trying to drive a car when the axles aren't aligned – it just doesn't work as efficiently! If you're on the fence about whether braces are worth it or not, then keep reading to learn five important reasons to correct your overbite.
Reason #1: Protect Your Oral Health
In short, overlapped, spaced-out, and otherwise misaligned teeth make it more difficult to keep your smile decay and infection-free. The good news is that braces can gently guide your teeth into their properly aligned positions, making it easier for your toothbrush to thoroughly remove food particles, plaque, and other debris. So, braces can align your teeth, improve your bite, and decrease your chances of developing cavities and gum disease!
Reason #2: Enhance Your Bite
The digestion process begins in your mouth. As a result, healthy chewing patterns can help prevent indigestion, nutritional deficiencies, and similar problems. The good news is that if you currently have an overbite, your orthodontist can realign your bite with braces, improving your oral and overall health in the process.
Reason #3: Improve Your Speech
Did you know that the position of your teeth and jaw impact your speech? To form words, your tongue makes a series of specific movements against the back of your teeth. So, if they are in an unusual position, then your speech may be negatively impacted. Fortunately, this is another concern that braces can address head-on!
Reason #4: Prevent Enamel Erosion
Uneven bites, including overbites, can place excessive pressure on certain teeth. This can result in premature wear and tear over time, which requires extensive restorative and cosmetic dentistry to address. So, correcting your overbite with braces can benefit your smile in the short and long term!
Reason #5: Boost Your Self-Esteem
Last, but certainly not least, correcting your overbite can boost your self-esteem. The best part is that treatment can be completed in as little as 12 months too! So, you won't have to wait long to achieve the beautiful smile you've always wanted.
If you've had an overbite for as long as you can remember, you may be curious why having it corrected is so important. Now you know!
About the Practice
With our talented team at Simply Orthodontics, you can enjoy straighter teeth, an aligned bite, and an even more beautiful smile! We're proud to offer everything from traditional braces to Invisalign at our office, which ensures you can get the orthodontic treatment that is best for your specific dental needs. If you want to learn more about the benefits of braces or you'd like to schedule an appointment, don't hesitate to visit our website or call (603) 437-0331.