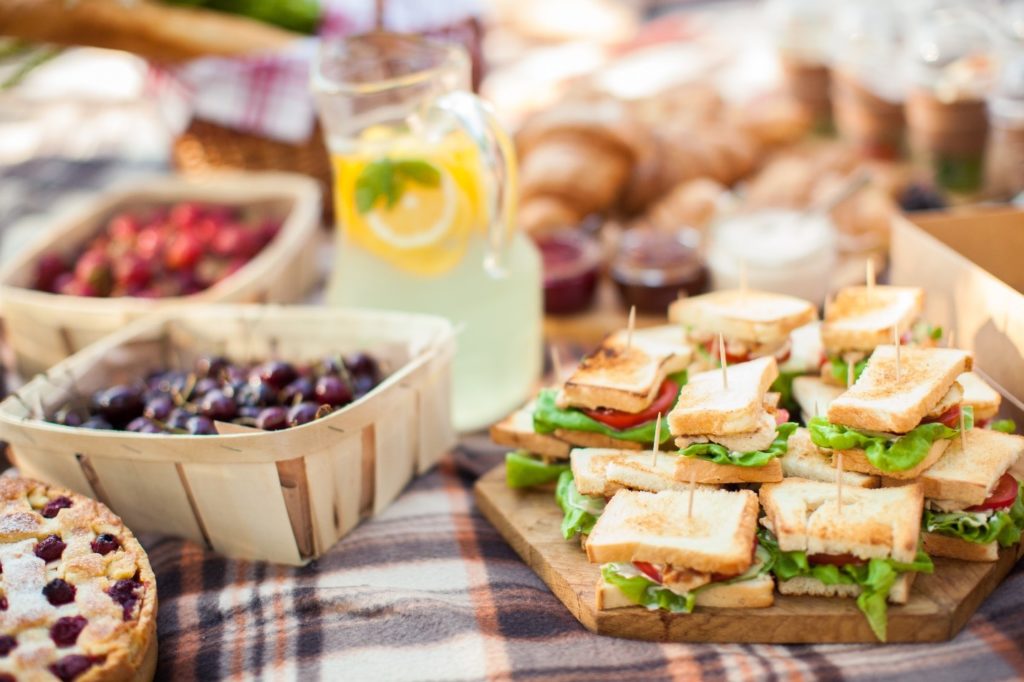 Summers just wouldn't be the same without BBQs with family, cookouts with friends, and picnics with loved ones. Don't worry – you don't have to pass on the delicious array of food because you have braces. In fact, when you know what to look for, you can fill your plate to the brim with summer staples! To learn what to eat (and what to avoid), read on!
10 Summer Foods That Are Delicious and Braces-Friendly
When it's your turn to fill your plate, it's best to stick to softer foods. A few summer staples that make this list include:
Deviled eggs
Hot dogs and burgers (use a fork if needed!)
Macaroni salad
French fries
Chili
Beans
Jello
Pudding
Mashed potatoes
Cooked vegetables, like green beans
7 Summer Foods To Avoid with Braces
It's equally as important to know what to avoid. A good practice is to steer clear of any crunchy, hard, and sticky items, including:
Corn on the cob
Meat on the bone
Raw vegetables, like carrots and broccoli
Popcorn
Chips
Pretzels
Hard candies
Why What You Eat Matters
When you smell buttery popcorn or see a bowl of your favorite chips, you may be tempted to indulge. However, it's of the utmost importance that you stick to the dietary restrictions provided by your orthodontist! After all, they are in place to help protect you from experiencing an orthodontic emergency, like a broken bracket or wire.
How to Keep Your Teeth Decay-Free This Summer
Eating the right foods is the first part. Cleaning your teeth properly afterward is the second. Here are a few things you can do to help keep your teeth decay-free this summer:
Sip on water throughout your meal
Brush your teeth about 20 minutes after you're done
Floss to remove food particles, plaque, and other debris
Keep your consumption of sugary foods and beverages to a minimum
Avoid unhealthy habits, like using your teeth to open a bag of chips
If your summer calendar is filled with picnics, BBQs, and cookouts, you're in luck – you don't have to miss out because of your braces! Just make sure to indulge in braces-friendly options.
About the Practice
At Simply Orthodontics, our lives revolve around braces. So, naturally, we have quite a few tips and tricks to share with our patients, including how to help avoid experiencing an orthodontic emergency. Don't worry – even if you do, we can help. If you want to learn more about what you can eat with braces or you need to schedule an appointment, don't hesitate to visit our website or call (603) 437-0331.