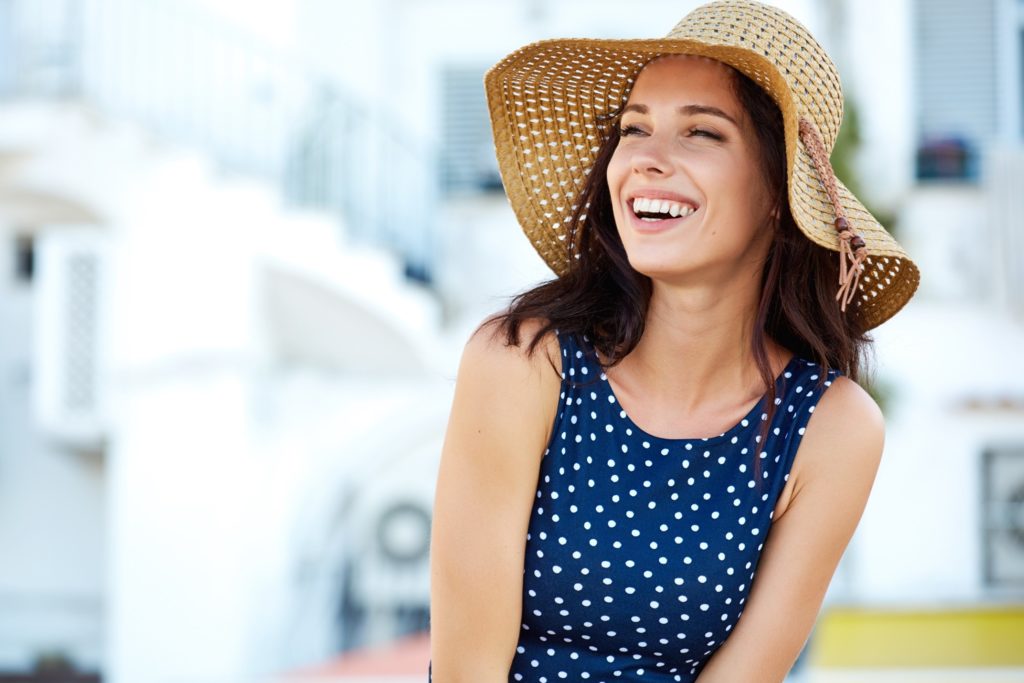 Did you know that more than 12 million patients have used Invisalign to straighten their teeth? If you've been considering this discreet teeth-straightening solution for yourself, then now is the perfect time to schedule an appointment with your orthodontist. After all, summer isn't just for tan lines and vacations; it's for beautiful smiles too! To learn four benefits of beginning your treatment during summertime, read on!
#1. No Dietary Restrictions
With traditional braces, whole apples, refreshing celery, buttery popcorn, and other crunchy foods are a "no-no." Sadly, these are all summertime staples, which means navigating pool parties and afternoons by the BBQ can be a hassle with metal brackets and wires. The good news is that Invisalign's clear aligners are entirely removable! So, you can eat whatever you'd like – just make sure to brush your teeth and put your trays back in right after.
#2. A More Flexible Schedule
From half-day Fridays and unused PTO to no school for kids and students, summer often means a more flexible schedule. While you should use this time to unwind and catch up on some much-needed R&R, it's also a great time to start your Invisalign treatment. Since you'll visit your orthodontist every six weeks or so, summertime allows you to schedule these visits without missing work or school in the process.
#3. Plenty of Time for Your Mouth to Adjust
Invisalign is certainly more comfortable than traditional braces, but some mild discomfort in the hours and days following the transition to your new set of trays is normal. During summertime, you can make that time more enjoyable by relaxing by the pool, watching the newest movie in the theatre, or simply catching up on a good book in bed.
#4. The Sooner You Start, The Sooner You're Done!
One of the biggest perks of Invisalign is that the average treatment timeline is 12 months. So, if you start Invisalign this summer, there is a good chance you'll have a beautiful new smile next year at this time! Plus, you won't have to endure metal brackets and wires in the months in between. Instead, you'll wear discreet trays that are designed to straighten your teeth without calling attention to them!
Now you know why summer is a great time for your tan and your smile! If you want to take the next step toward starting Invisalign, then get in touch with your orthodontist.
About the Practice
Leading our team at Simply Orthodontics are Dr. Sadaf Mostafavian and Dr. Sam Alkhoury. Both highly trained and accomplished orthodontists, they are proud to come together to help nearby patients of all ages leave misaligned teeth and uneven bites in the past. Plus, with Invisalign, they can help you achieve the smile of your dreams without the metal! If you want to find out if you're a candidate for clear aligners or you'd simply like to schedule an appointment, don't hesitate to visit our website or call (603) 889-1100.