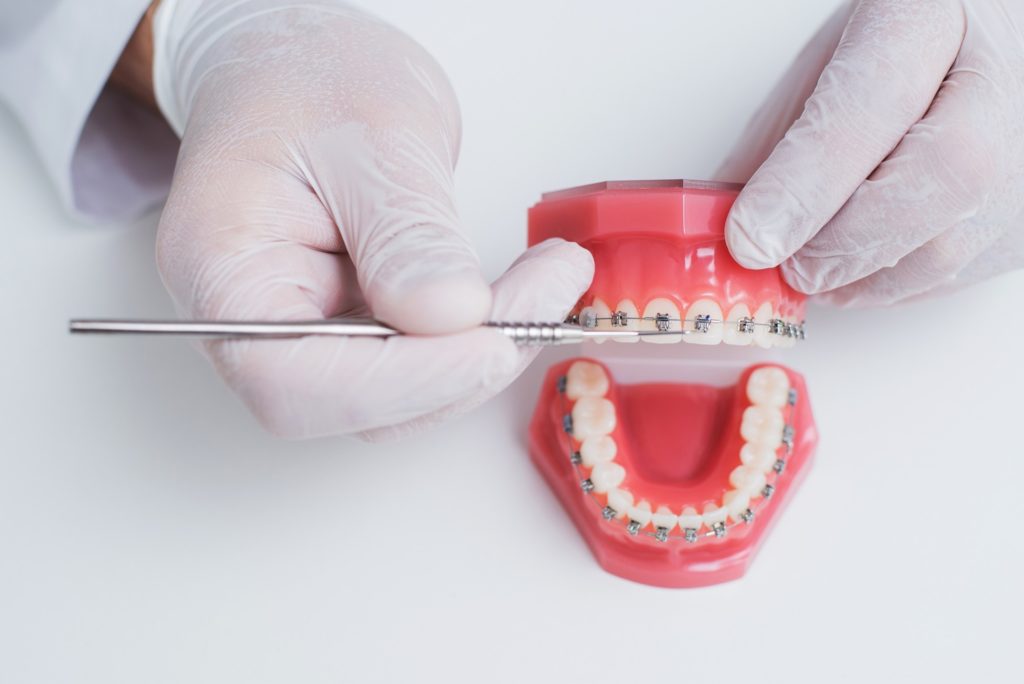 When it comes to teeth-straightening solutions, metal braces and discreet alternatives, like Invisalign, often steal the spotlight. However, there is another treatment option that has been gaining popularity: self-ligating braces. Since they look similar to traditional orthodontics, you may have a hard time telling at first what makes them different. Fortunately, you can keep reading to learn all about the benefits of self-ligating braces right here!
So, What's the Difference Between Traditional & Self-Ligating Braces?
At first glance, traditional and self-ligating braces look fairly similar. It's how they work that's different. In short, self-ligating braces don't have elastic ligatures. Instead, they have a door-like mechanism that holds the wires in place, which can open and close accordingly. This may seem like a minor or inconsequential difference, but it provides patients with several noteworthy benefits.
3 Noteworthy Benefits of Self-Ligating Braces
Self-ligating braces are quickly gaining popularity because they are incredibly effective and result in:
Less Patient Discomfort – The door-like mechanism used in self-ligating braces creates less friction, which results in less patient discomfort.
Faster Treatment Results – Since the braces can slide easily along the wire, patients often have shorter treatment timelines.
Fewer Office Visits – Unlike traditional orthodontics, self-ligating braces don't use elastics that fade with time.
How to Find Out If Self-Ligating Braces Are Right for You
If you're struggling with misaligned teeth or an uneven bite and are interested in finding out if self-ligating braces are the right option for you, then get in touch with your orthodontist! From there, they can take a look at your teeth, assess your dental needs, and determine if you're a candidate. If you are, then they will schedule your next appointment, which is when they'll be placed on your teeth. Lastly, they will share how to care for your braces (and your teeth) throughout your orthodontic treatment. Before you know it, you'll have the straight teeth and beautiful smile you've been dreaming of.
About the Practice
No two smiles are the same. So, no two treatment plans are the same at Simply Orthodontics! Our talented orthodontists focus on providing exceptional experiences for each and every patient that results in beautiful smiles. Plus, we offer a wide range of teeth-straightening solutions, including traditional orthodontics, Invisalign, and self-ligating braces. If you want to learn more about how self-ligating braces work or you'd like to schedule an appointment, don't hesitate to visit our website or call (603) 437-0331.