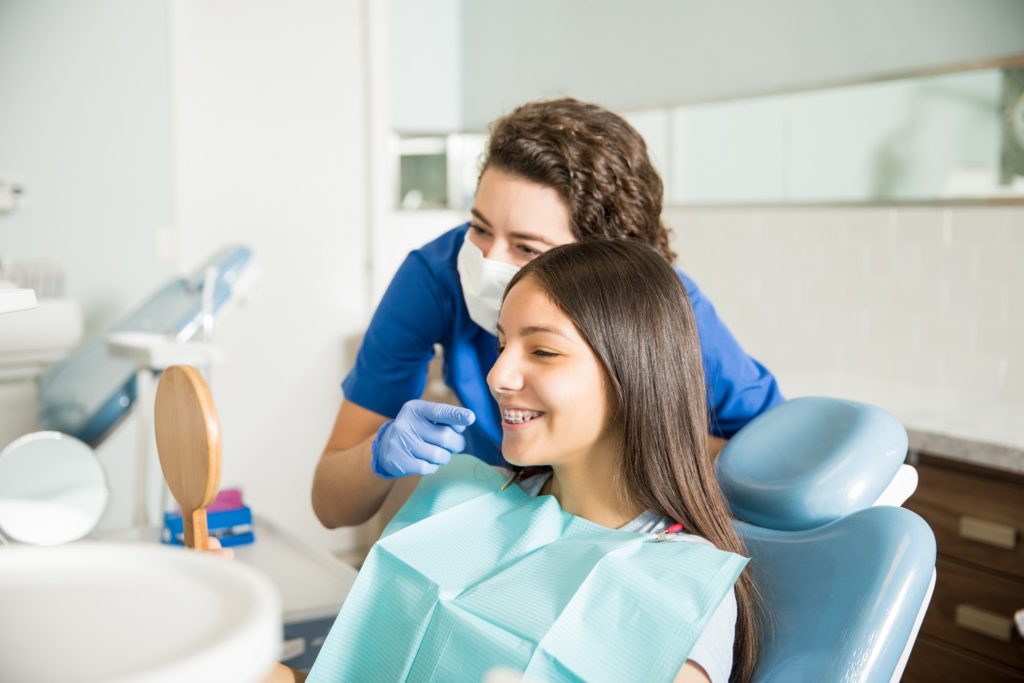 Would you or your child benefit from orthodontic treatment? Upon hearing the news, your heart may drop to your stomach. After all, your vision of braces may still be the bulky, awkward, and uncomfortable ones from decades prior. Don't worry – innovations in dentistry and technology have yielded modern braces that are both extremely effective and sleeker in design. To learn all about the key differences, read on!
#1. Orthodontic Treatment Starts Earlier
Previously, all of a patient's adult teeth needed to have fully emerged before they were eligible for braces. As a result, the earliest treatment typically started was around 12 or 13 years of age. Thanks to modern orthodontic technology, however, that's no longer the case. In fact, Phase 1 Orthodontics is specifically designed for children who still have some of their baby teeth. So, treatment can start as early as 7 years old!
#2. You Can Ask for a Preview
Decades prior, patients had to cross their fingers and hope the end result would be something they loved. With today's technology, you can actually see your "after" picture before you even get started! This helps patients of all ages see first-hand what they are working so hard for, keeping them motivated to stay on track with their treatment plan.
#3. It's About More Than Straight Teeth
All too often, patients assume that orthodontic treatment is about nothing more than aligning overcrowded and spaced-out teeth. In reality, it's about so much more. Modern braces can address everything from uneven bites and airway issues to tongue thrusting and thumb-sucking problems. All while improving the aesthetics of your smile, of course.
#4. There Are Several Options Available
Traditional braces continue to be one of the most reliable and versatile orthodontic treatments. However, they aren't the only option any longer. While self-ligating solutions allow for less discomfort, fewer check-in appointments, and faster treatment timelines, alternatives like Invisalign are practically undetectable and don't come with any dietary restrictions! So, you can explore which option works best for you or your child's lifestyle.
#5. The Experience Is Much More Comfortable
One of the first questions patients have when they hear they need braces is, "But will it hurt?" The good news is that the teeth-straightening process today is much more comfortable. So, while it's normal to feel some soreness during the first few hours after your adjustment appointment or switching to a new set of aligners, you can rest assured the experience will be much more enjoyable. Plus, you can always use a cold compress or an OTC pain reliever to help mitigate any aches and pains.
After reading through the above, it's safe to say that modern orthodontic treatments are quite different than old-fashioned braces. Fortunately, that just means a smoother, more comfortable experience for you or your child!
About the Practice
Patients of Simply Orthodontics can benefit from the extensive education and training of two highly-skilled orthodontists, Dr. Sadaf Mostafavian and Dr. Sam Alkhoury. With more than 40 years of combined experience, they are happy to help patients of all ages on their journeys to happier, healthier smiles. If you have a question about life with braces or would like to schedule an appointment with our team, don't hesitate to visit our website or call (603) 437-0331.