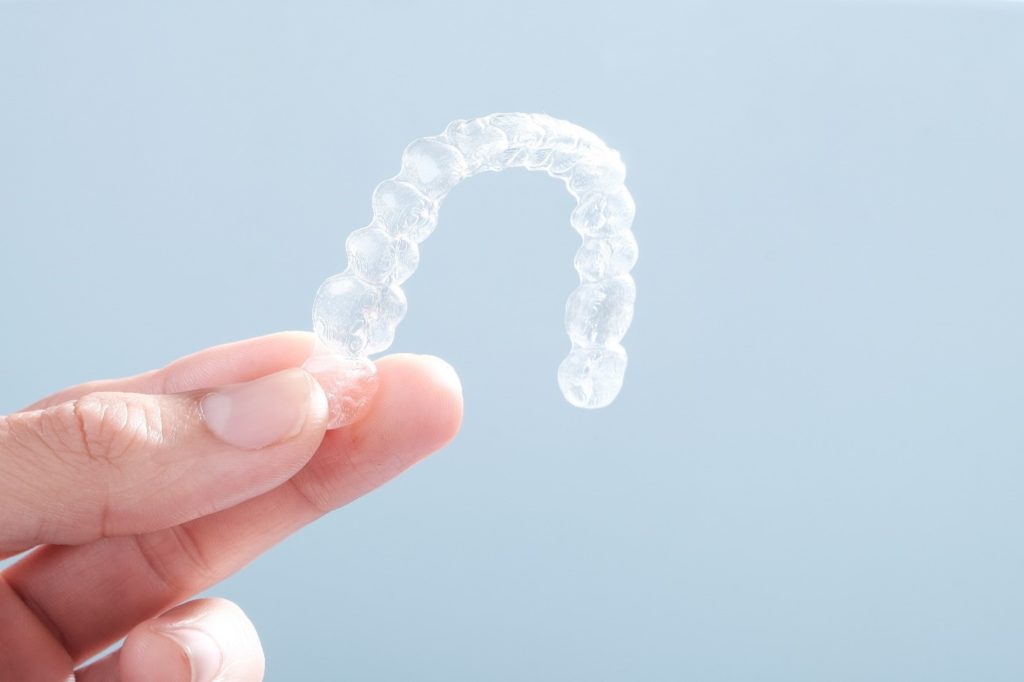 Over the last two decades, Invisalign has helped over 12 million people leave orthodontic issues, like misaligned teeth and uneven bites, in the past. While much is known about this discreet teeth-straightening solution, from the removable trays to the lack of dietary restrictions, many patients are still curious about one thing: can you use Invisalign on just your top teeth? Here's the answer!
Can You Get Invisalign on Only Your Top Teeth?
In short, the answer is yes. Although many patients choose to use Invisalign to address orthodontic issues on both their top and bottom teeth, it is possible to simply focus on one or the other. To determine if you're a candidate, your orthodontist will see if you have relatively minor problems, like:
Small spacing or gaps
Front teeth that are only slightly crooked
Only a few teeth tipped out of alignment
Why Straightening Both Arches Is Often Better
While it's certainly possible to straighten only the top or bottom arch of teeth, orthodontists generally recommend addressing both simultaneously. There are a few reasons for this. To start, braces are designed to address your bite as well. Moving only the top teeth can negatively impact your chewing patterns and even lead to consequences like TMJ pain. Additionally, the inability to use orthodontic appliances, like rubber bands, can make achieving significant tooth movement challenging, if not impossible. For these reasons, your orthodontist will consider the role Invisalign will play in both the look and function of your smile.
Why Choose Invisalign for Your Smile Goals?
Of course, Invisalign isn't the only orthodontic treatment available. When weighing your options, it's important to consider the numerous benefits that come with clear aligners, including:
Hassel-free oral care
Discreet treatment
Fewer check-in appointments
No dietary restrictions
Quicker treatment timelines (on average)
Ability to correct a wide range of orthodontic issues
Whether your bottom teeth are perfectly straight, or you're only interested in straightening the teeth that are visible when you smile, it is possible to use Invisalign on only your top teeth. However, the decision of whether or not that's most conducive to achieving your smile goals is ultimately up to you and your orthodontist. So, don't hesitate to schedule an appointment today!
About the Practice
The skilled and caring smile-enthusiasts at Simply Orthodontics have something in common: we love helping patients achieve their smile goals! Whether you're interested in Invisalign or need traditional braces to effectively straighten your teeth and even your bite, we'll create a truly custom treatment plan designed to deliver beautiful results. If you have a question about Invisalign or are ready to get started, get in touch with our team via our website or by phone at (603) 437-0331.