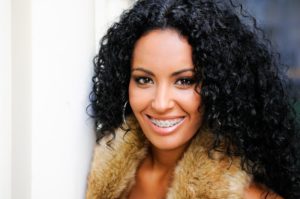 Are you worried that you missed the boat for a straighter smile because you didn't get braces as a teenager? Or did you complete orthodontic treatment earlier in life, but find that your teeth have become crooked once again during adulthood? Not only are misaligned teeth and jaws unsightly, but they can negatively influence your oral and overall health as well. Thankfully, with treatments like adult braces and Invisalign, it's never been easier to fix these issues during any stage of life! Read on as we break down everything you need to know about getting orthodontic treatment as an adult.
The Importance of Straighter Teeth
You may wonder if it's really worth getting orthodontic treatment as an adult if you've already spent years dealing with your crooked teeth and/or bite issues. However, your uneven smile may be negatively influencing your life in more ways than you realize! Straight teeth and an aligned bite are essential for:
Minimizing risk of oral health issues like tooth decay, gum disease and oral infections.
Preventing problems like enamel erosion, chipped teeth and TMJ disorder
Promoting great oral health, which encourages better overall health
Looking successful, trustworthy, healthy, confident, and attractive
The Key Difference Between Treatment for Children & Adults
Essentially, the only true difference between how orthodontic treatment works for adults and how it works for children is time. Since a child's or teenager's mouth isn't fully developed, it's a little bit easier to move the teeth and jaws into their correct positions as they grow. As an adult, your teeth, jaws and other oral structures are much more firmly set in place. What's more, adults are more likely to have issues like tooth decay or gum disease that need to be addressed before orthodontic treatment can begin. While these factors may increase the length of your treatment timeline slightly, they won't hold you back from getting a straighter, healthier smile!
What Orthodontic Treatments Are Available for Adults?
Thanks to modern advancements in orthodontics, it's never been easier to get a straighter set of pearly whites and a comfortably aligned bite! Practically any orthodontic treatment can be specifically tailored to effectively help adults straighten their teeth and jaws, including:
Adult braces: Traditional braces are an excellent and reliable choice for correcting severe orthodontic issues.
Invisalign: For mild to moderate cases, Invisalign clear aligners offer a convenient method of straightening your smile.
Self-litigating braces: This type of orthodontic treatment can provide improved comfort while you correct your smile.
Clear/ceramic braces: These braces can address many of the same problems traditional braces can with improved aesthetics.
You're never too old to get a straighter smile! Schedule a consultation with your orthodontist today to see which type of treatment can improve your quality of life.
About the Practice
At Simply Orthodontics, we are passionate about caring for smiles of all ages in Derry, Hudson, and the surrounding New Hampshire communities. From pediatric orthodontics for children, to Invisalign for teens, to adult braces, we can help practically anyone get the straighter, healthier and prettier smile they deserve. Whichever treatment you choose, our talented and compassionate team of orthodontists will be there every step of the way to ensure everything goes as smoothly as possible. To learn more, we can be contacted online or at (603) 437-0331.