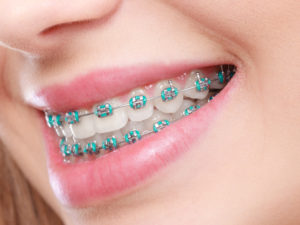 Braces in New Hampshire are a big commitment, so it's natural to take some time to consider whether they're a good choice for you or your child. However, it's important to keep in mind that orthodontic treatment isn't just for looks. A straighter smile benefits your long-term oral and overall health as well! If your orthodontist has recommended braces, but you're having second thoughts, read on to find out what can happen without this important treatment.
Weakened, Worn, or Chipped Teeth
Chewing with overcrowded teeth or bite issues like underbite, overbite, or cross bite isn't just uncomfortable. These all place extra wear and tear on your teeth, which gradually weakens the enamel over time. The longer this goes on, the more likely your teeth are to chip and break. Aligning your teeth and bite with an orthodontic treatment like braces ensures that none of your teeth are at a higher risk of being worn down and becoming permanently damaged.
Jaw Stiffness & TMJ Disorder
Bite problems heavily influence the wellbeing of your jaw. The uneven pressure caused by misaligned bites wears away at the joints. This inevitably will cause the joint to become stiff and sore, and your jaw may even begin to make popping or clicking noises when you move it. TMJ disorder has a wide range of other symptoms as well, such as frequent headaches, neck pain, and back soreness. Thankfully, braces are an excellent way to correct nearly every type of bite issue and realign your jaw.
Increased Risk of Oral Health Conditions
Crooked teeth are difficult to keep clean. They create small spaces that can easily trap plaque, bacteria, and food debris. As these dangerous particles continue to accumulate over the hours, days, and weeks, they dramatically increase your risk of oral health issues. Straightening your teeth with an orthodontic treatment and eliminating these spaces will help you prevent issues like tooth decay, gum disease, and oral infections.
Higher Chances of Overall Health Issues
Your oral health is connected to your overall wellbeing. In fact, studies have discovered that those with unhealthy mouths are at a higher risk of systemic concerns such as diabetes, respiratory infections, memory loss, weakened immune system, and heart disease. Keep yourself and your smile healthy by straightening your crooked teeth!
Lower Quality of Life
From your work advancement to your dating life, an uneven smile can hold you back. Numerous studies have shown that 78% of American perceive adults with crooked teeth to be unsuccessful, and 77% of women think crooked teeth are worse than a receding hairline in a potential partner. On the other hand, those with a straighter smile are consistently seen as healthier, more attractive, more confident, and more successful.
If your New Hampshire dentist has recommended that you or your child get braces, it's not a good idea to put it off. The sooner you start your treatment, the sooner you'll be enjoying the happy, healthy, and straight smile you deserve!
About the Practice
At Simply Orthodontics, we work hard to make it simple for everyone in Derry, Hudson, and the surrounding New Hampshire communities to achieve the smile of their dreams. We are proud to offer a wide range of orthodontic services to help you overcome whatever is standing between you and a straighter smile. If you're concerned about your crooked teeth or uneven bite, don't hesitate to contact us for a consultation via our website or at (603) 437-0331.